Assigning prescriptions
After adding prescription types, you can assign prescriptions to patients.
To assign prescriptions
1.   From any Easy Dental module (except Reports or Schedule), select a patient.
2.   In the Easy Dental toolbar, click Prescriptions.
The Prescriptions window appears.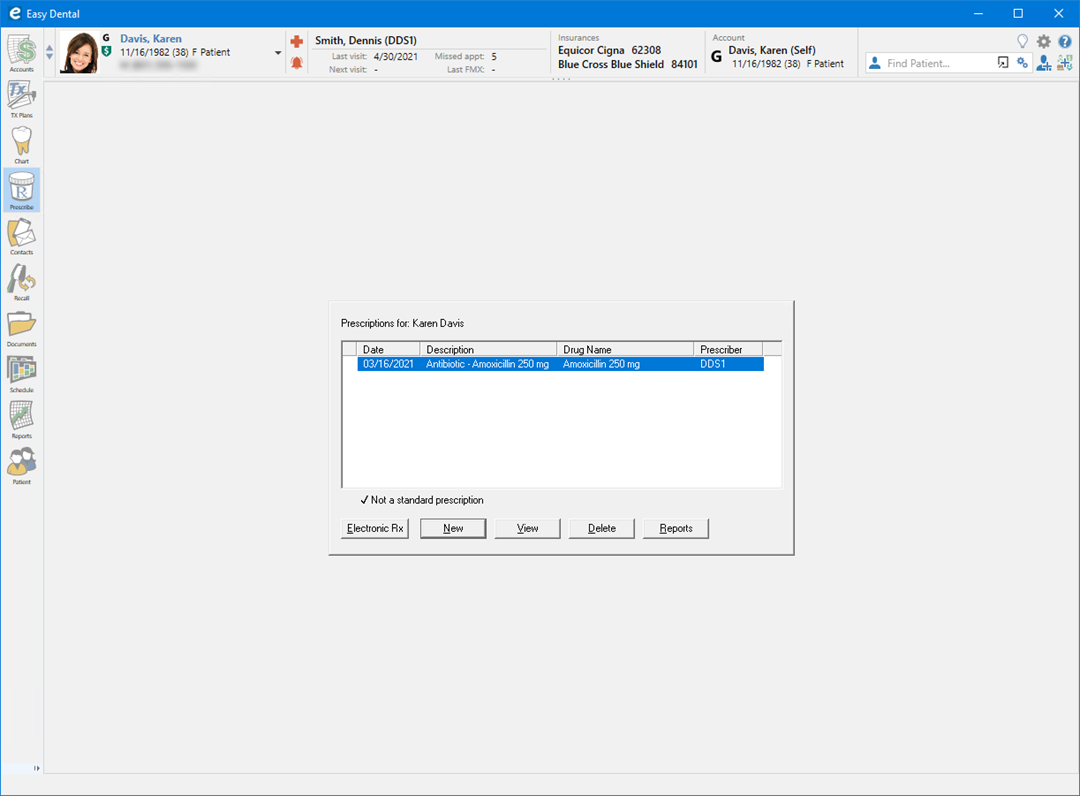 3.   Click New.
The New Patient Prescription dialog box appears.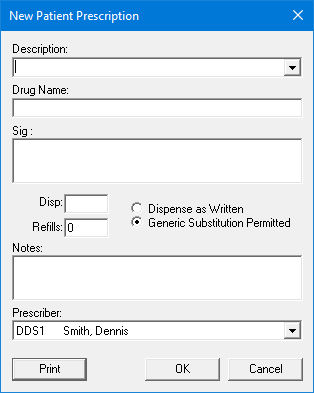 4.   Select the prescription type you want from the Description list.
Note: For information on how to add prescriptions to this list, click Adding prescription types.
5.   Type the prescription information for the patient in the remaining fields, and select whether to prescribe the type specified or its generic equivalent.
Note: To learn more, click Adding prescription types.
6.   Select the provider who is prescribing the drug from the Prescriber list.
7.   Click Print.
The prescription prints to the printer selected in the Prescription Setup dialog box, and the prescription is added to the list of patient prescriptions in the Patient Prescription dialog box.