Entering or editing patient notes
Using Easy Dental, you can create notes for all of your patients. For instance, you can use patient notes to record a patient's hobbies, interests, or financial arrangements.
To enter or edit a patient note
1.   In the Patients module, use Quick Search or Advanced Search to select the patient you want to create a new note for.
The selected patient's file appears.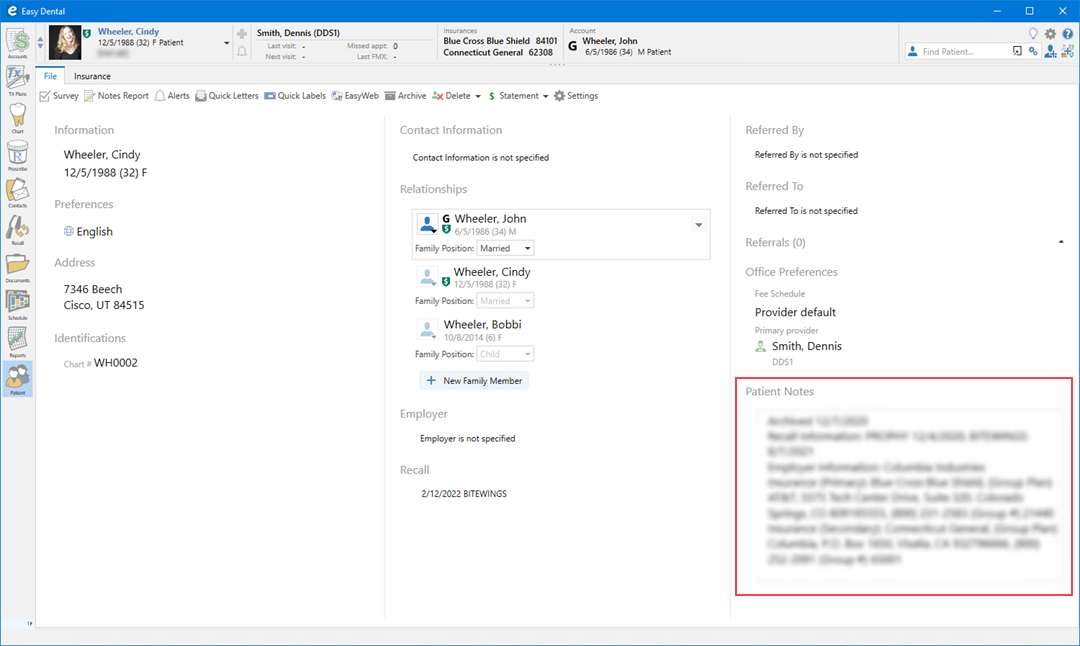 2.   Click Patient Notes, and then click the Edit icon.
The Patient Notes text box and icons become active.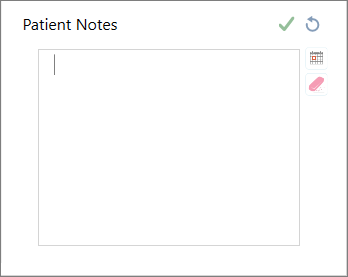 3.   To insert the current date, click the Insert Date icon.
4.   Type the patient's hobbies, interests, financial arrangements, or any other notes useful to your practice.
Note: You can use up to 4,000 characters in your note.
5.   To save the note, click the Save Changes icon.
Notes:
· To delete a patient's notes, click the Clear notes  icon.
· To reverse any changes, click the Discard Changes icon.