Inactivating patient reported medications
You can change the status of a patient reported medication from active to inactive. However, while the medication still appears in the Patient Reported Medications list, you cannot reactivate it.
To inactivate a patient reported medication
1.   In any module except the Office Journal and eDex , click File, point to Switch To, and then click Health History.
The Health History window appears.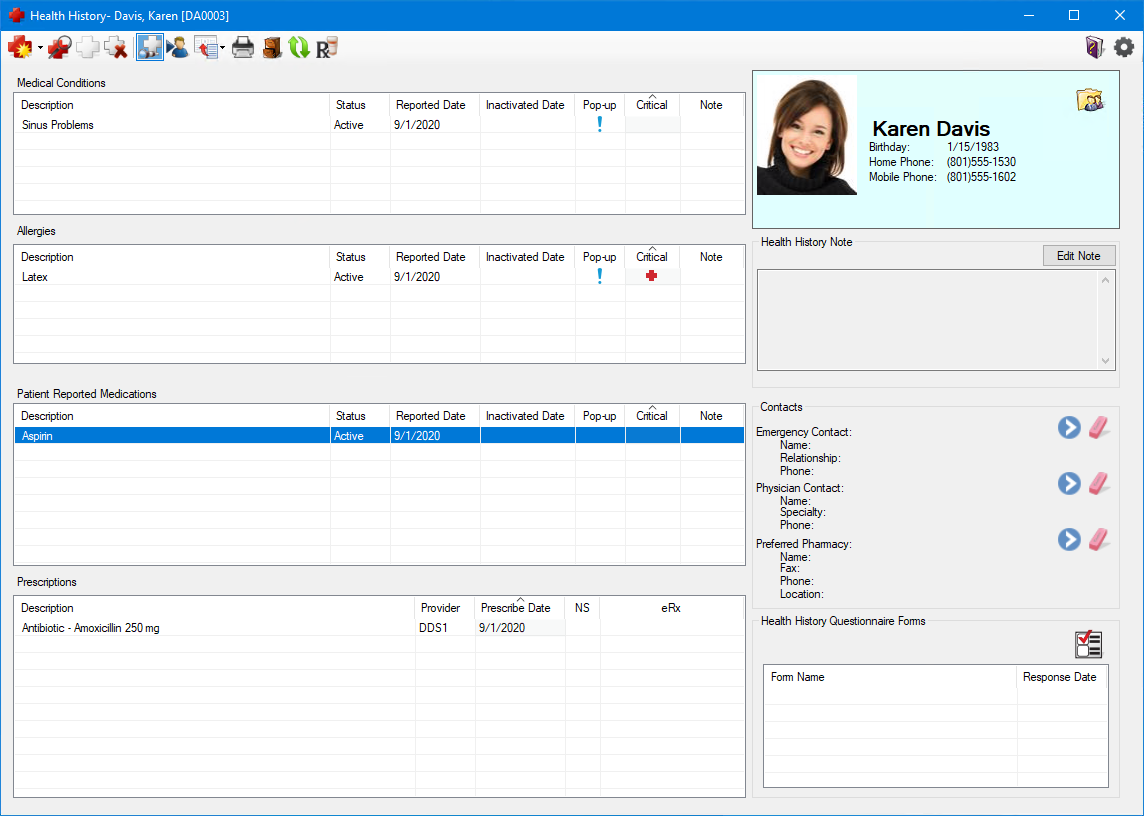 2.   If necessary, click the Select Patient toolbar button and select the patient you want to edit a medication for.
3.   Under Patient Reported Medications, right-click the medication you want to edit, and then click Inactivate Today.
The Inactivate Medication dialog box appears.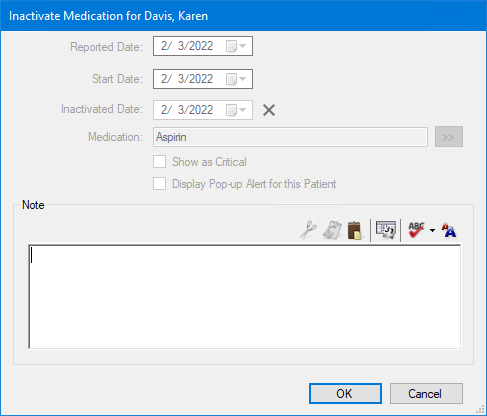 4.   Click OK.
The medication's status changes from active to inactive.