Editing patient reported medications
While you cannot edit a medication's name, you can edit the date the selected patient started the medication, enable a pop-up alert for the selected patient, and create a note specific to the selected patient.
To edit a patient reported medication
1.   In any module except the Office Journal and eDex , click File, point to Switch To, and then click Health History.
The Health History window appears.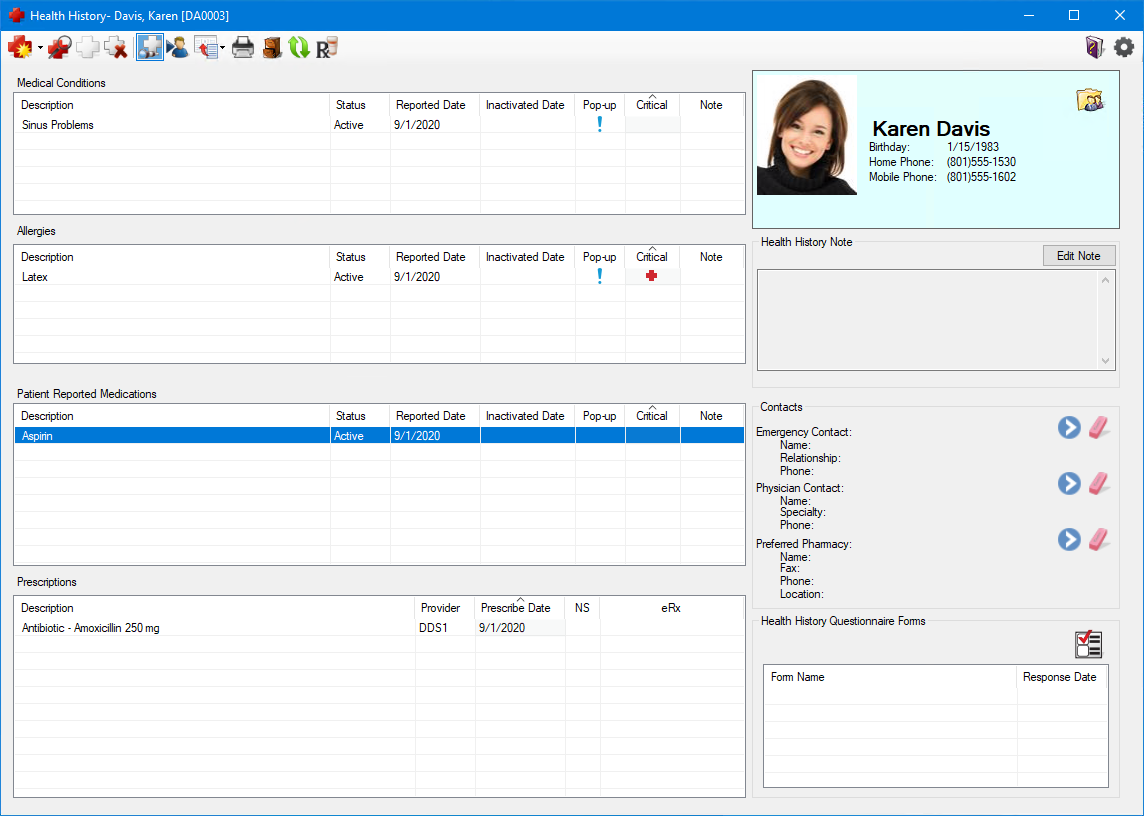 2.   If necessary, click the Select Patient toolbar button and select the patient you want to edit a medication for.
3.   Under Patient Reported Medications, right-click the medication you want to edit, and then click View/Edit.
The Edit Medication dialog box appears.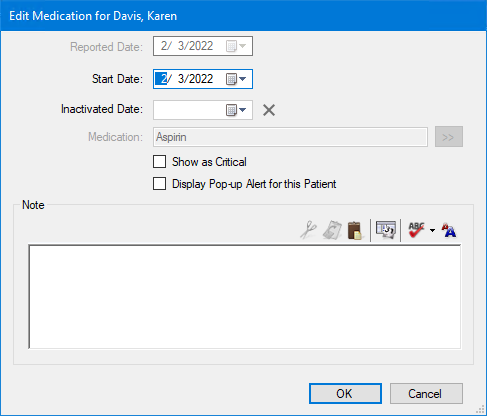 4.   Complete one or more of the following tasks, and then click OK:
· Start Date – Type or select the date the patient started taking the medication.
· Inactivated Date – Enter or select the date the patient stopped taking the medication. You can set a future date to automatically inactivate the medication.
· Show as Critical – Select to have the medication appear as critical in the Health History window and all other Dentrix modules with the Health History toolbar button. (Button is red.)
· Display Pop-up Alert for this Patient – Select to have an alert appear for the patient.
· Note – Type a note for the patient.