Exporting documents as files
You can export documents as files using the Document Center.
To export a document as a file
1.   Select the document in the Document Tree.
2.   Click File, and then click Export Document(s).
The Export Document As dialog box appears.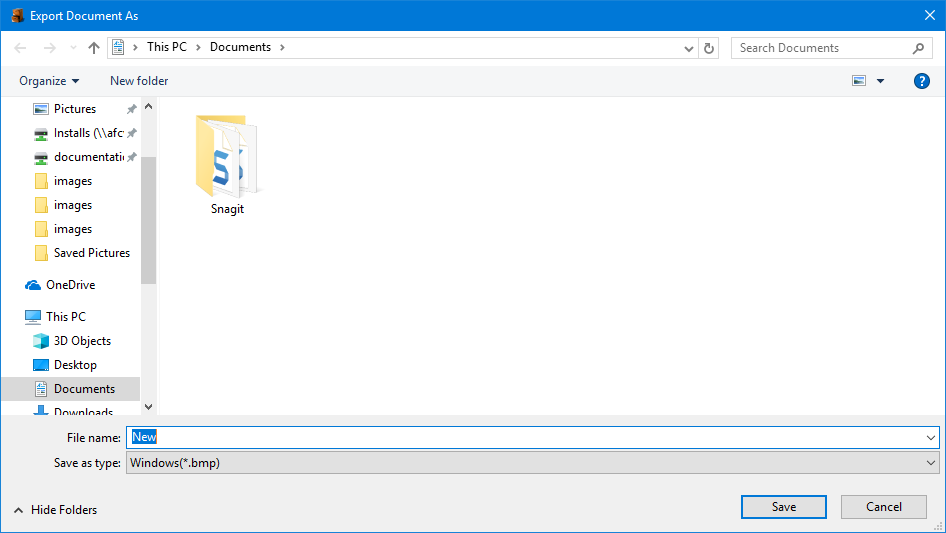 3.   Select where you want to save the file. Change the file name and extension if necessary.
4.   To export the document, click Save.